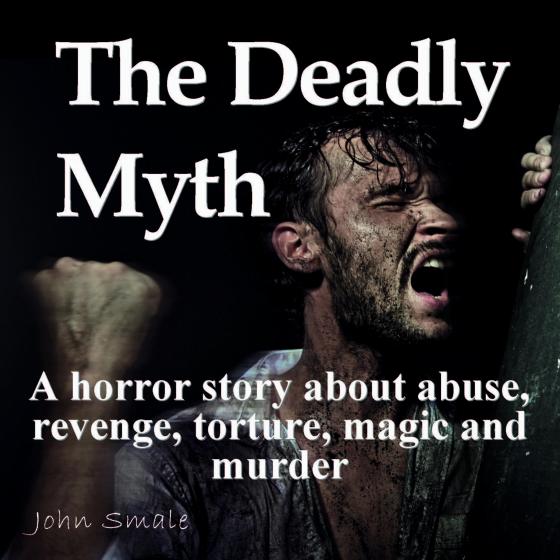 THE DEADLY MYTH
A horror story about abuse, revenge, torture, magic and murde


by John Smale
WARNING. NOT FOR THE FAINT HEARTED, CONTAINS SCENES OF BRUTAL DEATHS AND STRONG SEXUAL ACTS.



Delivers surprise after surprise as the reader follows a story of bloody, brutal and excruciating revenge. Two men, both with dark histories, meet in strange circumstances and combine their very different talents.
One thinks he is a mystic who can make magic. The other is a hypnotherapist who has used his powers of persuasion to satisfy his sexual needs with his beautiful clients and ironically, to revenge the ones who have been abused by the rich and famous.
The shaman invents an old myth about how the crusading knights were punished by having their privates removed and pushed into their mouths as a warning to others who raped and stole on their journey.
The hypnotherapist meets the shaman in a very mysterious way and together they tackle the corrupt elite in business, politics, the law and the church. Added to this, Jacob meets a beautiful woman who is victimised by a crooked police chief who needs to be removed from the planet.
However, in seeking justice in such a gory way, they damaged the whole fabric of civilised life. If only they had developed a way to protect people and create a better life for all, instead. If only that happened.



Amazon UK Amazon USA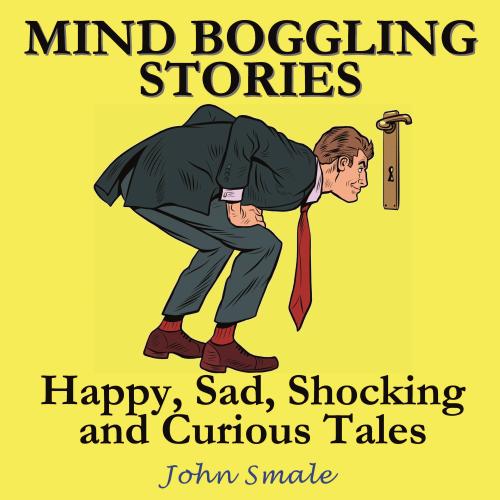 MIND BOGGLING STORIES
Happy, Sad, Shocking and Curious Tales


by John Smale
Described as "BRILLIANT" by Mensa Magazine.
surprising, shocking, amusing and surreal short stories
Amazon UK Amazon USA



This extraordinary collection of short stories crosses that very thin line between fantasy and reality. When you read it, you will see what it found out about other people. Those who loved, cheated, stole, killed, suffered and showed their inner thoughts to an unknown collector and teller of tales. This is a very unique book that exposes the diverse natures and behaviours of the people you share your world with. And here is the answer to how this book was written. A book has no fingers to tap away at a keyboard. It has no eyes to see what has been typed. It has to depend on somebody, a person, to do that.
Read more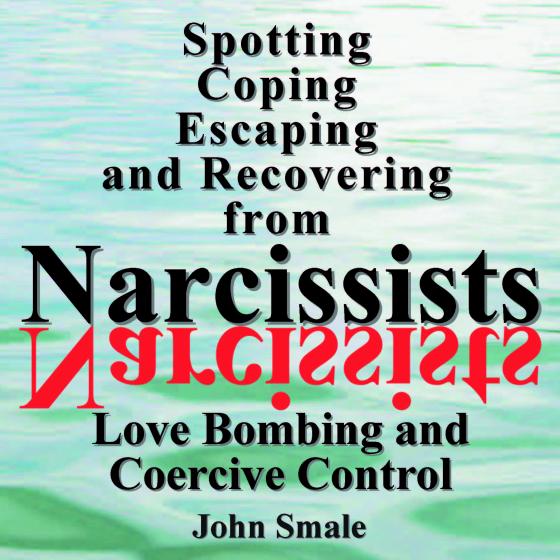 Spotting, Coping, Escaping and Recovering from Narcissists:
Love Bombing and Coercive Control


by John Smale
THE BOOK NARCISSISTS DON'T WANT YOU TO READ BECAUSE IT TELLS THEIR SECRETS.
This a purposefully short book that contains powerful messages. It is like having a good and genuine friend by your side.
Written by a therapist with many, many years of practical experience in the resolution of problems such as these; what this book does is to turn sufferers into survivors and then those survivors into happy and fulfilled regular people.
It shows how that wonderful, but fake, love affair is all about the narcissist and not you. They can only love themselves. That is narcissism and it is a personality disorder.
Rather than being full of case studies about other people, the book helps you to identify narcs, deal with their methods, get away from them and then live a normal life.

AND if you are influenced by reviews before making your decision about the suitability of this book, please remember that victims wish to keep their identities secret and narcissists will want to put you off reading about their tricks and how they hurt others.



UK for Kindle, paperback and audiobook

USA for Kindle, paperback and audiobook




BROKEN MIRRORS:
Narcissism and Narcissists, Short Stories and Metaphors


by John Smale
WHY METAPHORS HELP
They work on a different path to logic; they stimulate emotional understanding. We use them very often in descriptions of narcissists and narcissism without knowing. The wolf in sheep's clothing; the shark sensing blood in the water, when the mask drops, and many more.
The author worked for many years as a therapist. He found that metaphors gave insights into the difficulties of people and showed the ways in which his clients could escape or improve. If the stories strike a chord, then they also show a way out.
Metaphors open shutters in the mind that have somehow become closed. They have been used to help us from childhood with fables, folk tales and other stories that tell of dangers without lecturing in rational words. Images are developed that have impact and stay in minds as permanent as lighthouses that protect sailors. These tales have been written to cast a light onto the dark shadows in people's lives.
To be very honest, the author is very aware that this is a book that will be hated by narcissists, love bombers and coercive controllers, male or female.
It is a set of short stories and metaphors about escaping from their emotional and physical traps and clutches. Narcissism hurts the victims who are expected to feed positive admiration back to the egotistical perpetrators of physical and emotional pain.

Remember, they are NOT after you for you. They want you for themselves.



UK for Kindle, paperback and audiobook

USA for Kindle, paperback and audiobook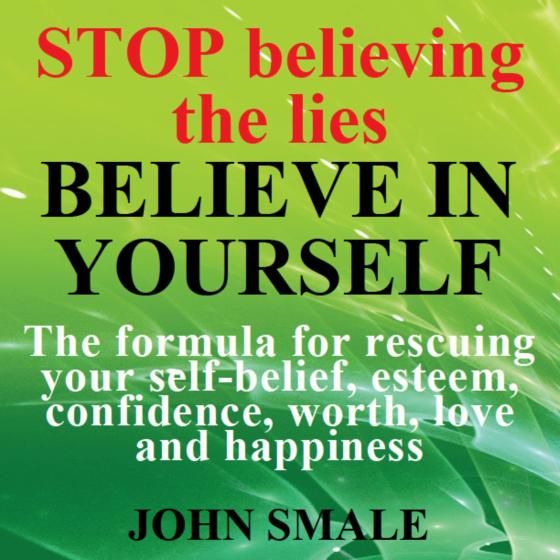 STOP Believing the Lies, BELIEVE IN YOURSELF:
The formula for rescuing your self-belief, esteem, confidence, worth, love and happiness


by John Smale
LIFE CHANGING

Amazon UK Amazon USA



There is no YouTube video sample chapter for this book.

The highly effective method for building self-esteem, confidence, and self-help with emotions. This self-belief book explains, in a straightforward manner, why many people feel they have failed and shows how they can be successful and happy in their lives by recovering the self-assurance they should have. It has been authored by a therapist with years of experience in helping people. We exist in a world where misinformation and lies influence our lives. Advertisers tell you you are not good enough but that buying their products will improve you. Social media bullies delight in their artificial feeling of domination control which actually demonstrates that they are the ones with the problem. The world can seem hostile in its attempts to diminish how we feel about ourselves, but help is at hand. Read more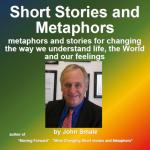 Short Stories and Metaphors
Metaphors and Short Stories


by John Smale
PURE RELAXATION FOR YOU

Amazon UK Amazon USA



YouTube video with a sample chapter from this book. Autumn Leaves

Dreams are so annoying. They tell stories, alter moods, and then dissolve away, leaving you with the frustrations of not being able to remember them. Attempts to recall dreams are reminiscent of those times when we have tried to pull earthworms from their holes. You get a small grip and then they slip away to hide. Later they might come out fully, but only rarely. Perhaps dreams take us to a different universe. One that can offer pleasure and one that can offer horror. People, alive and dead, come into that world. People we have lost contact with will appear with monotonous regularity.Read more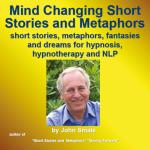 Mind Changing Short Stories and Metaphors
Short Stories, Analogies and Metaphors for Positive Change


by John Smale
PURE RELAXATION FOR YOU

Amazon UK Amazon USA



When used in NLP and hypnotherapy, metaphors have long given insights into the difficulties of people and have shown the ways in which we can escape or improve. If the stories strike a chord with you, then they also show a way out. These short stories, metaphors, and interactive scripts will help you to eliminate negative thoughts and achieve your dreams by allowing you to relax while hearing stories that can bring about positive change. Read more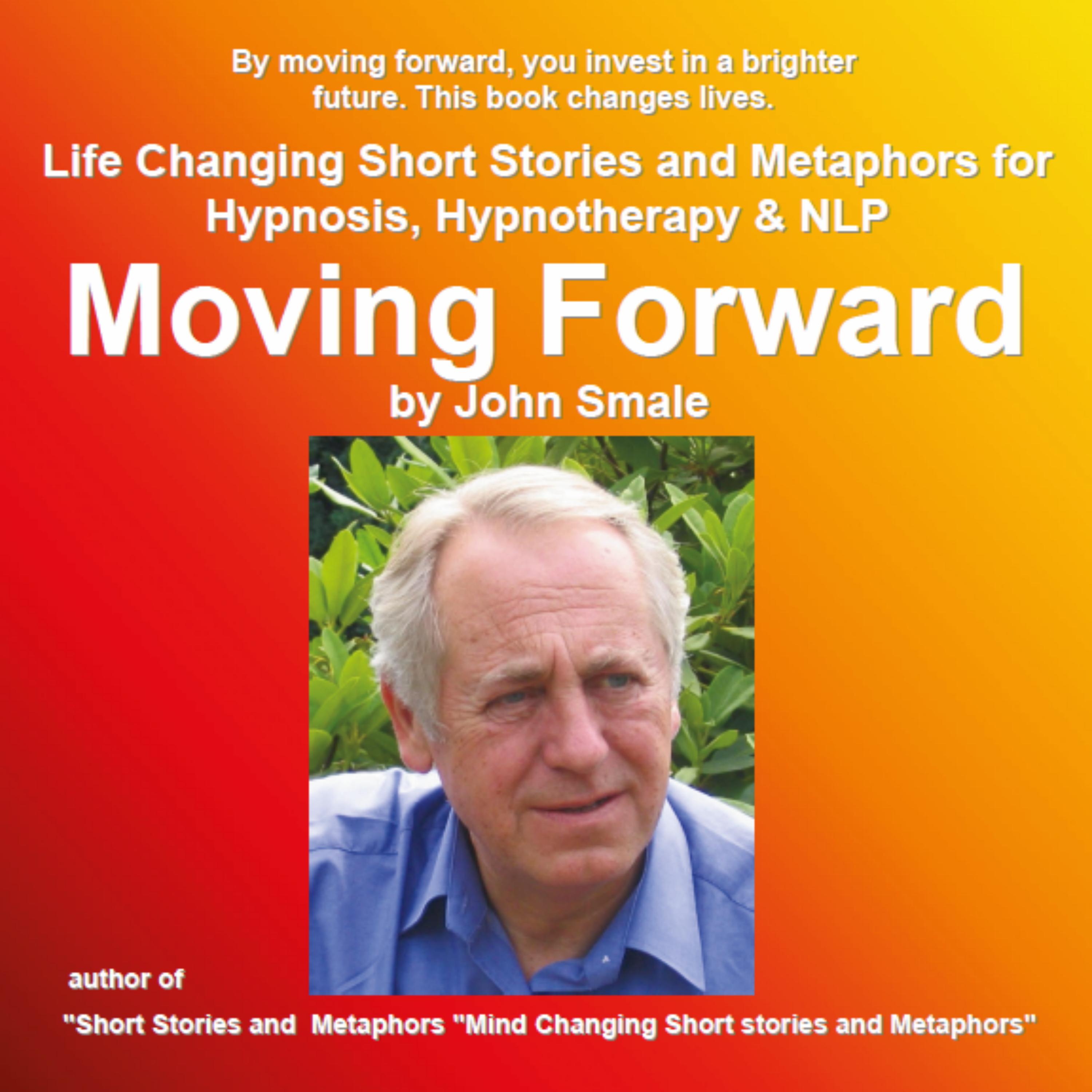 Moving Forward
Life Changing Short Stories and Metaphors for Hypnosis, Hypnotherapy & NLP


by John Smale
LIFE IMPROVEMENT

Amazon UK Amazon USA



YouTube video with a sample chapter from this book. The Snail and the Slug

Contains stories that some listeners might find upsetting 55 life changing short stories and metaphors for the improvement of life. Metaphors are the paints that illuminate a black and white drawing. They are mirrors of the mind. The face you look at in the mirror is never the face others see, but when we look at ourselves from a different viewpoint then we can see the changes that will make us better. Some of the metaphors are very dark. They tell tales of abuse and the horrible nature that some people have. However, the darkest hour is just before dawn. The darker stories offer hope to those readers who can identify with them. The outcome is about moving away from the past into a brighter future. Just because bad things have happened before, there is no need to assume that the victim is cursed with a life that repeats the hurt. Read more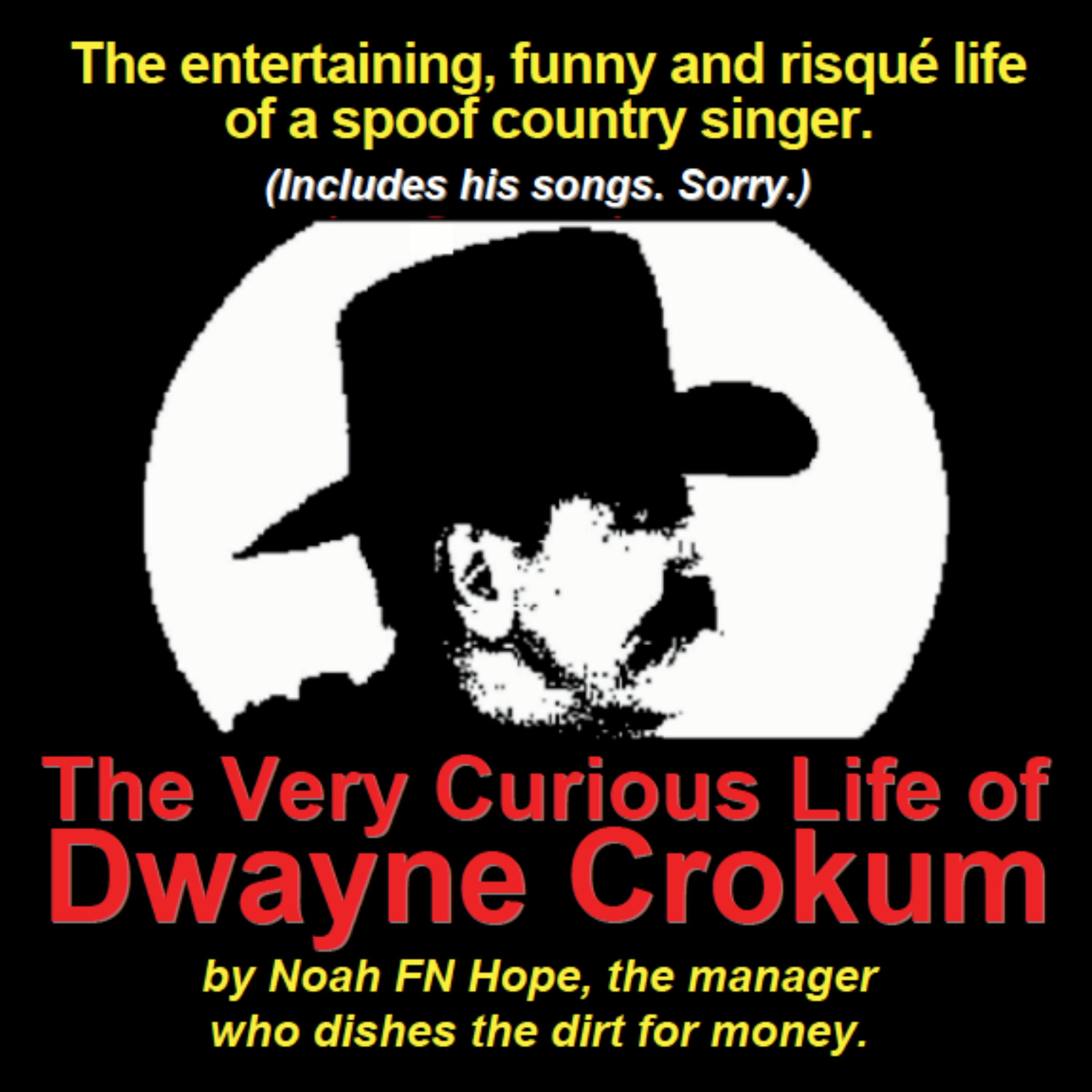 The Very Curious Life of Dwayne Crokum:
The entertaining, funny and risqué life of a spoof country singer (songs included, sorry)


by John Smale
COMEDY TO MAKE YOU LAUGH

Amazon UK Amazon USA



YouTube video with a sample chapter from this book. Nashville Tissue Salesman

The aim of this book is to entertain the listener and to bring a bit of laughter into the world. Written by his agent, Noah F. N. Hope, they told him to make his grammar good. "How can I?" he said. "My gram-ma died when I was young. Can't bring her back, you fool." This sums up the level of this book about the hilarious and smutty story of the spoof country singer, Dwayne Crokum who could sell the idea that he was good to the unsuspecting public. It tries to answer the question about whether he is alive or dead and who cares, anyway. Read more